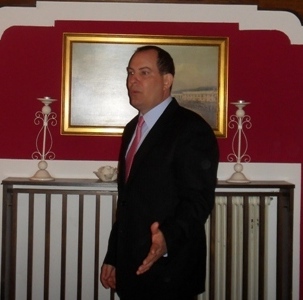 Christopher Rither has 30 years experience as an entrepreneur, writer, public speaker, minister and avid traveler.  His life purpose is to help others live better and more fulfilling lives, by helping  people live their dreams and accomplish their goals. He currently lives in Korea as a Professor at Myongji University, and Editor of Onemeandream.
The accomplishment of something we once considered impossible, or the fulfillment of a dream or  goal, is one of the things that makes life worth living. 
Other articles featuring Christopher Rither
Idea Mensch – Interviews with Entrepreneurs
How to live a happy life at freehypnosistreatment.com
57 Ways to Turn Business Adversities in Advantages at Examiner.com
 Why are relationships important in sales at The price of business.
Price of Business Radio Interview.