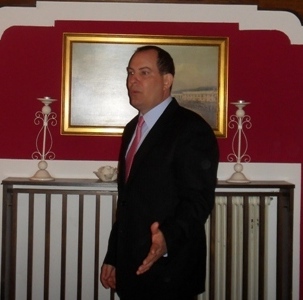 Christopher Rither was born and raised in Riverside California.  He studied industrial technology at Humboldt State University and then earned his degree in communications from the University of Hawaii- Hilo. From there he graduated from the Teen Challenge Ministry Institute of Southern California and moved to Hawaii.
Chris served as a director, teacher, grant writer and board member for Hawaii Teen Challenge for nearly 20 years. During this time he also served as a youth pastor and founded one of the largest non-profit youth organizations on the Big Island.
In the late 80's he married a woman with five children and needed to increase his revenue stream. To provide for his new family he started a building repair and maintenance company. Then after 10 years, the company was sold to start Hawaii Inspection and Environmental LLC, which he ran for 12 years.
Other areas of included running a foster home that took in dozens of abused children, travel throughout 35 countries, volunteering for numerous youth organizations,  time on the missions field, and today he's working as a Professor at Myongji University in South Korea, and as founder and chief editor of OneMeanDream.com.
His 35 years experience as an entrepreneur, teacher, minister, writer and avid traveler allows him unique insight into setting the goals necessary to live a successful life.  His passion is to provide the information and motivation necessary to help people start doing the things they've always dreamed of.
The accomplishment of something once considered impossible, or the fulfillment of a dream or  goal, is one of the things that makes life worth living…   Christopher Rither
Published articles, quotes, and interviews