Low Cost Travel Tips
Here is a complete list of free, inexpensive and low cost travel tips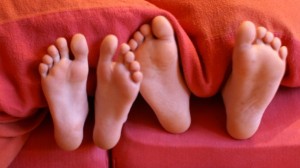 SLEEPING ACCOMMODATIONS ( lowest to highest cost)
Rest stops, most rest stops in the US and abroad are basically safe to stop and sleep for awhile (but use common sense). They are not designed for camping or extended stays but are plentiful (http://restareas.appspot.com/)
Couch surfing: Online websites (http://www.couchsurfing.org/) are set up where people let you sleep on their couches. It's a cheap, great way to meet people, but may potentially be dangerous.
Off the beaten path:  This may work well for a quick place to sleep in your car or tent, but just be careful where you stop to sleep.
Caves or natural shelters: I had friends who lived in hollowed out redwood tree, and in a cave on a remote beach in Hawaii without incident.
Missions/Homeless shelter: Maybe not the best place to sleep, but if your luck or weather turns it may be the driest and safest place
Local Churches: Some churches have accommodations, so don't be afraid to ask.
Abandoned Buildings:  Not recommended but just remember if you found them so can others, so be careful.
Camp grounds: Minimum cost, and great if you have a comfortable car or tent great, if not pray for good weather.  (http://www.reserveamerica.com/)
Hostels:  Hostels typically cost 20-50 dollars depending on location.  They are great places to get a hot shower, meals, meet new people, are fairly safe and possibly the best of low cost travel tips. (http://www.hostels.com/)
Vacation Rentals: These typically are converted residential homes or apartments, and the owner fixes them up for longer rental terms (usually they have a 3 day minimum). They are hit and miss on quality and services, so check them out before hand. (http://www.vacationrentals.com/)
Bed and Breakfasts: B&B's are inside people's homes, and the owner rents out rooms and opens up their kitchen/living room areas for common usage, and true B&B's serve a decent breakfast. (http://www.bedandbreakfast.com/
Motels: Motels are basically smaller hotels with less service and you can rent rooms for longer or shorter periods.    Hotels: These are great inexpensive places to stay and usually have pools, saunas, room service etc. (http://www.motels.com/)
Hotels: Travel hotels come in all shapes and sizes, and basically refer to anyplace that rents rooms, but provides full service and are staffed 24 hours. (http://www.hotels.com/ )
Resorts:  A resort is basically a large area with numerous accommodations all in one facility.  They generally cost more than other hotels, but provide numerous services. (http://www.luxuryresorts.com/ )
FREE TO LOW COST TRAVEL TIPS TO SHOWER ALONG THE WAY
Rest stops rarely have shower facilities, unless they are larger.
Local colleges often have large shower facilities in their gymnasium areas.
Swimming pools/lakes/beach areas always have places to shower off (although sometimes outside).
Churches or community centers:  Larger community centers or churches have shower facility, so don't be afraid to ask.
Health clubs and local Y's: The nicest of the low cost travel tips for showering is going to a health club, community center or local Y's, because they all have day rates which includes showers.
Portable showers:  You can buy or make portable showers, which are basically a bag with a hose attached, that you can hook up on something higher than yourself (kind of like water bottles used by mountain bikers).  Also a nearby garden hose can be used in a pinch.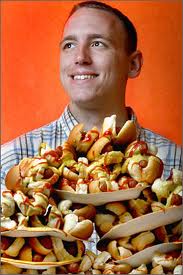 LOW COST TRAVEL TIPS AND IDEAS FOR EATING ( lowest to highest cost)
Community feeding projects:  All you need to do is ask the closest homeless person and they can tell you (although they may choose not to).
Local food banks:  Many churches and catholic charities have food banks where food can be purchased inexpensively (or for free).
Dollar stores: Many dollar stores have food isles and its surprising what you may find, although it is usually processed foods, but what can you say for only a buck.
Day old bakeries/food outlets: Day old bakeries generally have baked items that are near their expiration dates. Food outlets usually have canned, boxed, and other types of packaged foods that may be damaged or older, but usually still edible.
Picnicking with cheap coolers:  Styrofoam coolers are only a few dollars and can save hundreds over time. So Pick one up with a bag of ice and some fruit, vegetables, bread, sandwich makings, cereal, etc and stop to eat along the way which is probably my greatest low cost travel tips for saving money on food.
All you can eat Buffets:  All you can eat salad/soup bars serve as a great healthy and inexpensive way to eat at least one large meal a day.
Fast-food:  You can still find dollar menu items in many fast food places, and it can a great alternative for a cheap bite to eat.
Local hangouts:  One of the joys of traveling is trying the local cuisine, and as a low cost travel tips there is no better and cheaper place than where locals eat.  You can find these by asking around, or looking for the eateries with the longest lines.
Fine Dining:  This of course is a great way to treat yourself, however it can also kill your budget so dine wisely.
LOW COST TRAVEL TIPS FOR FREE TO LOW COST ACTIVITIES

Museums:  Many museums have lower cost entrance fees at certain days or times and some countries like the UK have removed entrance fees altogether
National Parks:  National parks have increased entrance fees, but many do not charge if you walk or bike in.
Skip tourist attractions:  Many tourist attractions are overhyped and overcharged.  Do your research before hand.  You can still enjoy wandering around many, and there are areas to visit without paying fees.
Explore off the beaten path:  Many times the greatest low cost travel tips is to visit sites that are not tourist attractions, but around them in local neighborhoods. My favorite times are always wondering around back streets and through buildings that have no official designation, but have their own treasures to uncover.
Art Galleries:  Love to see Picasso, but don't want to cough up the $25 entrance fee?  Don't worry there are many undiscovered Picassos' in retail art studios all around the world.
Sites with benefits:  Many times there are also great sites that have entrance fees, but that have things included in the cover charge.  For example the Guinness Factory in Dublin gives a pint of Guinness at the end of the trip, and it has lots of cool things to see and do along the way.
Public Parks and Buildings:  Many of the great places to visit have been turned into public parks or buildings with little or no cost for entrance.
Local schools and universities: Educational facilities often have low cost events like concerts, plays, science fairs, art shows, and athletic events with times and dates posted all around the campus.
Public Libraries:  Public libraries offer more than free access to books and other information, many also provide access to free DVD's, movies, music, books on tape, and often are housed in great historical buildings.
Pick up sporting games: Like to play or try a new sport, many activities occur at parks and courts all around the world. Most people don't mind if you join in, just remember our motto, don't be afraid to ask.
Historic Towns:  There are many fantastic historical places to see in America especially along migration trails.
Hostels:  There are many great hostels, found on-line, which offer inexpensive activities and are a great place to meet people.
Highways:  The US road system is the best in the world, and the interstate system is generally free and a great way to go.  American road systems are numbered, and interstate highways that run east and west are even numbered (i.e. 10, 40, 80), and odd numbered highways run north and south (i.e. 101, 5, 55).
Smaller cities:  These are great places to stay, people are typically friendlier, and they are easier to navigate, although most have limited public transport.
Cities with better public transportation:  As far as low cost travel tips and ideas the areas like the San Francisco/Bay Area, Chicago, Seattle, Portland, Boston, Denver and NY are great places to visit and have great public transportation.
Pick up a guide book or your local activities list: You would be surprised at all the great things to do around a city or countryside that can provide hours of low, or no cost activities, just by reading about it.
Public parks and recreations facilities:  These are numerous in most states and access is almost always free of charge, so check them out.
Meet local people:  Many times we travel and overlook the people that know the area the best, and that is your everyday citizen of the area.  Although typically it helps to approach them during their leisure time, so go to your local coffee shop, pub, and park. So remember, don't be afraid to ask, you might just find a lifelong friend or even a tour guide for FREE!
For more low cost travel tips check out our other budget travel posts.