Below is a list of tips and ideas for saving you money at home.
SAVING MONEY ON UTILITIES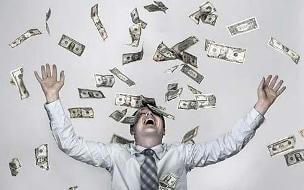 Electric
Save by using natural light by opening blinds/removing items blocking sunlight.
Install timers and energy-efficient light/appliances (especially Refrigerator, HVAC and Water Heater),
Ensure gaskets are properly sealing windows, doors, refrigerators etc,
Put in programmable thermostats or use space heaters/coolers instead of central air.
Turn off or removing unnecessary light bulbs, computers, radios, or anything that consumes electricity etc.
Gas
Gas is typically used for heating water, food and ourselves, so either lowering the usage or the necessity of the device is vital to saving.
Make sure hot water heaters are not too old (many old heaters are energy pigs) and properly ventilated (have enough air flow around them).
If your stove is old and has an always burning pilot light and faulty oven gaskets then it's probably time for a new one.
Have an energy audit done on your HVAC system and basic heat/cold air retention of your home, and make proper changes.
Also try to determine if you really need the equipment that is fed by gas first, if not remove it or stop using it.
Water
Just a drip here, and a runny toilet there, can cost you hundreds if not thousands over the years.
Running toilets can waste the most water, with faucets and showers a close second.  Many times it's just a small cheap washer/gasket that's the problem.  It pays over time to learn to do it yourself, or hire an inexpensive handyman.
Phone
Outside of a business phone, do we really need hard-wired phones today?
Take the time to make a few phone calls, or go online, to find out about cable/internet based phone lines and companies that offer phone service.
Check various cell phone plans offered at cheaper service, and if you're not using all your minutes, or do not need texting/answering/three-way calling than take the time to change or lower your plan.
It's amazing how a few dollars saved adds up over time.
Cable
Nothing like bundling your cable, phone, and internet all into one place to save money.
Do you really need 500 channels, or extra movie/sports package? If not lower your bill by removing unnecessary programming.
Disposal
Many cities have trash/refuse removal/sewer bundled with other services, but if you have to pay for it, try checking for cheaper rates, or work together with neighbors to lower costs.
SAVING MONEY AT HOME
Mortgage
One great way is to make payments twice a month (this can save thousands of dollars and shorten the length of loan).
Try to renegotiate the interest payments or length of terms to lower your monthly payments.
Rent
Check your rental contract again for agreement details, expiration date, and try to renegotiate with owner. For example maybe you could do the yard, or remove trash or other things to lower your rent.
Also begin to check other rental units in your area for better deals, places closer to work/school etc.
Maintenance
Most renters do not have to maintain house (although it may help get your security deposit back, and keep you in the home).
As an owner the most important rule of saving money in the long run is to do regular small maintenance items like: regular cleaning, keeping foliage/trees away from house, cleaning gutters, fixing leaks in anything (especially roofs and pipes), making small repairs, servicing utility devices, etc.
Insurance
There are so many different types of insurance that having them all could equal your mortgage payments.
The rule of thumb is to find out what your mortgage stipulates about what insurance is mandated, and then shop around for the best rates (usually not given by the mortgage company if it's included in your payments).
Talk to an insurance agent and find out all the types offered, and then YOU decide which you really need (they will make it sound like you need them all).
Taxes
Property taxes may seem evil, but most communities derive many of the local services from them.
Most local governments let you ask a way to have your home re-appraised, once a year.  This way, you may be able to lower your taxes.  However it may also increase them, depending on the recent value change of properties in your area.
Just do a little research into how much your property is worth compared to your current rate.
Food
Food is where we spend most of our money. There are many ways to save, but here are a few suggestions
Buy what you eat, not what you should eat – this stops you from throwing out that decaying broccoli, or tasteless healthy stuff in the back of your cabinets.
Buy generic – many times store brands and medications are about the same or just the same as top name brands.
Shop when you are full – Studies have shown we buy more items than we need when we shop hungry.
Start eating at home more – Try buying things that are easier to make at home, so you won't be tempted to eat out when you're tired.
Change your eating habits – Stop or limit yourself from foods/drinks that are high sugar/caffeine filed or processed even if they are cheaper, because you will eat more of them, than foods that aren't.
Household Items

These include appliances, electronic items, furniture etc.  Many homes are filled with old rarely used work out equipment, furniture, nick knacks, old electronics, books, toys etc, etc, etc. Again there are many ways to save, but the first step is not to buy them in the first place.  Also remember it costs money to keep up, store and dispose of these items as well.
Saving money before you buy it.
Wait for a few days or weeks before you buy these things impulsively.
Sell or give away all the old unused items first, and use the proceeds to buy things you will use.
Before you buy ask yourself 3 questions:
1. Do I really need this?
2. Why did I want it, in the first place?
3. How much will it cost me to use it?