Most people's earning potential is built-in the job market by what they know or what they can do. Thus the only way to advance is to increase our knowledge or a specific skill set. Then use it to increase our wage.
The other way to increase earnings potential is to leave our job, and use our knowledge and skills to provide something people want or need.
However, if we spend more money than we bring in, we will soon find ourselves back in the job market once again. Yet having our own business can be a profitable and fulfilling endeavor. If done properly.
Use money to make more money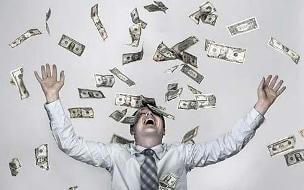 In the end, the greatest way to increase earning potential is to use our money to make more money.
We call this investing, and for most of us it's the only real way to build wealth – thus increasing our earnings potential.
The good thing is you don't have to leave your job, or jump through work related hurdles to get there. The bad thing is we can lose money if we take on too much risk, or fail to stay informed.
Now investing is not the same as saving.  Saving tries to keep money.  Investing tries to make money.
There are many ways to start, but here is my simple advice.
Set aside money and earmark it only for investment purposes by opening up an investment account.
Take time to educate yourself about the main investment vehicles – stocks, bonds, real estate, commodities, collectables, and funds (index, mutual, ETF etc).
Decide what type of investor you want to be (usually determined by your personality, age, risk adversity, and financial situation).
Make a list of the investments you want to pursue, and don't be afraid to put money into these areas.
Slowly build-up your holdings and manage them throughout your life.
Be patient (investments always go up and down) and persistent (stay on top of what you own). You may just be surprised at how high your earning potential really is.

Other investment ideas – Great Links
20 things to invest your money i n – Omd
The Scariest Financial Challenge I Ever Faced – The Street
Affording a fixer Upper – US News and World Report
Taking a pay cut to do what you love – Fast Company
Finding a new job, happiness and love on the other side of the world – Monster.com
Continuing education for entrepreneurs – Staples.com
4 truths to remember before your home search – Trulia.com
Are time shares worth it – Main street.com
Why relationships are important in sales – price of business radio show
63 Local Marketing Ideas & Resources From The Pros – fit small business
Interview for entrepreneurship – Ideamensh.com
Interview on business sales – Radio on the Price of business
30 reasons to start a business – Bplans.com
34-tips-to-get-you-out-of-debt-like-a-pro – brightcents.com
ways to turn business adversities into advantages – savorthesuccess.com
Selling fixer-upper homes – shernonsense.net
6 Moms and Dads Share: 'I've Raised Financially Positive Teens—and I'm Proud of It' – Learnvest.com
The Marketers Speak: 42 One-Liners & Quick Tips from Top Practitioners – CMO Essentials
57 Ways to Turn Business Adversities in Advantages – Examinar.com
How to make money on the stock market  – OMD