Here is a list of travel ideas to help you save money and still enjoy yourself.
Staying in a Town Next Door.
When it comes to traveling, sometimes the smaller towns close to where you are going will have hotels that are much less expensive. If you don't mind the short ride to your main destinations, you might just save that bundle.
However, sometimes it can cost more money trying to get to the places you want to visit because your hotel is too far away. Transportation can be very expensive if you don't plan ahead.  Sometimes a 75 dollar cab ride, can be just a 75 cent bus or subway ride away. So make sure you check out transportation availability before you book your accommodations.
Hostels
These are not like the old "youth hostels" of the past.  Many of them are well staffed, in great locations, clean, convenient, and great if you are social and like to meet new people. There are many sites on-line that provide information, ratings, comments etc to help you choose.
Check out 3 & 4 star hotels.
The difference between a 3, 4 and 5 star hotel is typically made up outside of the room. Honestly most hotel rooms are the same. It's basically all the lobbies, restaurants, pools, and extra services that make up the rating. However, if the hotel is under 3 stars it's probably not worth the savings.
Try Asking   Sometimes smaller hotel chains are willing to give you free upgrades (or even free nights). If you already have a reservation booked elsewhere, call them up, and tell them that you would consider changing if you can get an extra night free.
Travel: Trains, Planes and Automobiles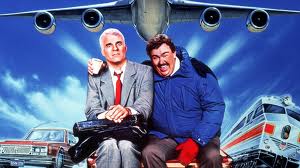 Check all three means of travel. Make sure you take into account the cost for fuel, time between locations, convenience of travel, how close your arrival is, and just what you want to do and see at various locations.
Start looking for tickets and rental cars 3-4 months in advance 
and check on-line agencies or rental companies.  The rates and fees for transportation can change dramatically even over a short period of time.  This will allow you the option to wait and be patient for a better deal, especially if a number of options to your destinations.
Fly direct if possible and try to fly into and out of the same airport.  Many times you only save a little money for numerous stops. These lay over's eat up a lot of your precious travel time, make you more tired, and even cost more because you most likely will eat, and make other purchases during layovers.
Check multiple departure/destinations.
Many times airports, bus and train stations, and car rentals are relatively close to each other. You may be able to save a bundle arriving at a different airport, or stop and then taking public transport to your location.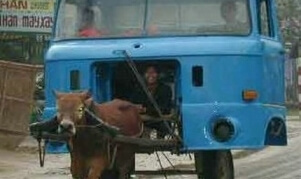 Renting a car between countries/states can be costly.
The drop off fees can often be as much as the rental car. Check to see if you can drop off the car at the border of each country and take a taxi, train, or bus to the next country and then rent another car.
Rent a smaller car.
If you're not driving across country or have many passengers, smaller cars are cheaper to rent, cost less in gas, and quite often free upgrades are often given to you at the counter.
Rail, Metros and Subway.
If you are traveling to Europe, research on multi-trip discounts. Many metros and rails in all countries have passes such as a 3-day unlimited travel passes which might be worth the cost.
Night Train and Flights
If the transportation is going to be long, consider traveling at night to save money on accommodation, and check for sleeper cars on trains which save you money on hotels, and you get to fall asleep at one location, say Paris, and wake up in another, say Venice.
Pack light & smart.
Airlines are starting to charge fees for everything, literally. So think through your packing decisions. There is nothing worse than lugging heavy items around the entire trip, especially when you don't really need them.
Bring older, but wearable, "throw away" cloths you can toss out.
This way you can replace, or give away, your older cloths with new items purchased. This will save you the headache of heavy luggage, excess weight fees, and frees up mobility as well as helping you with a new wardrobe.
Bring snacks and a bottle of water.
This can be done for each passenger with you. These are especially handy for layover's, transportation stops, and during non-serviced flights (this will save you from paying $10.00 for a candy bar and a bottle of water at the airport.)
Travel Currency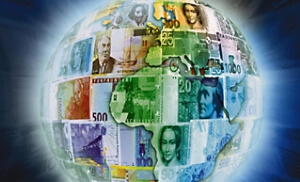 Currency Exchanges
. Remember most countries have their own currency (
money
). So consider the exchange rate when you travel, and check online to find the best rates, and what kind of currency is accepted in the country you are going. Airport exchanges rarely give you the best rates, so change a small amount, and find an exchange near your accommodations.
Watch out for credit cards.
Usually credit cards charge an extra fee on every purchase when you go out of country, so bring cash if possible.
Purchase a comfortable money belt or soft hide able pouch.
This way you can keep your money safer under your cloths. It is also prudent to keep extra money, credit card and copies of your passport/id on you in it. Don't bring fanny packs or easily accessible items to store your money and passport.
Travel Shopping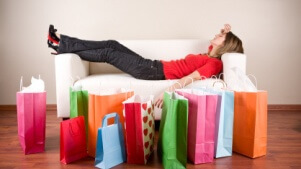 Many airports have duty-free shops that you can take advantage of. They might not be the best deal around, but because of local taxes a duty-free (tax-free) shop might make it the least expensive option.
Don't Forget About Possible Tax Refunds.
Some countries let you get all or part of the retail sales tax back. You might have to fill out forms and show proof of purchase, but if large purchases are made aboard, it can save you.
Buy it/Mail it.
Due to the cost of extra baggage and weight, you can save a bundle by going to a local post office, and ship your purchases back home.  This not only saves money, but limits breakage, stolen items, and the hostel of lugging purchase around with you.
Purchase the Local Version
Many consumables are less expensive when it's made in the country you are visiting. Consider trying the local beer, coffee, cloths, trinkets, or food. You might be surprised at how great and inexpensive they are.
Travel Eating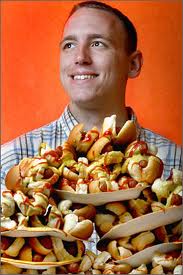 Plan your meals ahead of time. Try local favorites, bring healthy snacks along to limit compulsory eating, buy light foods at a local store for breakfast, or have a picnic at a local park.
Remember This.
Just because it is expensive, doesn't mean its good.
Food is more expensive around heavy tourist areas.
So take a walk away from the large tourist traps and find places where locals eat (food is often less expensive and often better).
Check around and ask questions.
Try asking is the place you are staying has free beverages, snacks, or breakfast. Talk local people and ask them for good places to eat. Pay attention to the amount of people inside a eatery, and for the most crowded place, they usually have good food.
General Travel Information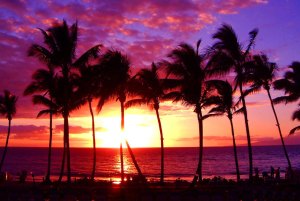 Spots May Not be That Hot.
Many countries have tourist spots that aren't really the most interesting places to go to. Instead, go to local areas and observe life to spice up your vacation.
Walk Around.
If your destination isn't that far away, consider asking the locals for direction and walk there. It's a great chance for you to see the city and take pictures of things you might find surprising.
Book a packaged or bundled vacation or go off-season.
There are many package deals that save you money if you book hotels and flights together. Consider vacations in off-peak times (going skiing in the spring time for example). It's cheaper and less crowded.
Age, Student and Membership Discounts.
Many attractions like thme parks, museums and others have discounts for senior, children or students, and remember to take your ID and membership cards.
Talk to the Locals.
Be friendly and chat with the local population. Sometimes, they will tell you where to eat, interesting places to see, and some may even offer you to stay with them (works best in small towns).
Mini Tours and Hop on Hop off buses.
Try taking one day tours that will take you to many places. Usually they go where you wanted to anyway, and most drivers/guides are usually quite entertaining and informative.
You can also see an entire city by taking the buses that not only allow you to get on and off where every you like, but also provide useful information along the way.
Remember there are many ways to travel and still enjoy yourself and not cheapen the travel experience.
Here is a very useful tool for traveling